PerformaBE
The PerformaBe Series was born out of the desire to create a loudspeaker that redefined performance expectations. Using the award-winning Performa3 F208 and M106 as the starting point, Revel's development team re-engineered virtually every component in order to extract the finest details, the highest levels of performance, and the most emotion possible. With an all-new Beryllium tweeter as the basis of the Performa Be Series, the result is unparalleled detail and accuracy along with a sense of air, spaciousness, and a cohesive soundstage that will certainly define these models as world standards in performance. In short, the Revel Performa Be Series are serious loudspeakers for people who are serious about impeccable sound.
The Beauty of Beryllium
Beryllium - Element 4 on the Periodic Table - is a rare earth metal that is renowned for its remarkable physical properties - properties that just so happen to make it the ideal material for a high-frequency transducer. It's lightweight, incredibly stiff, inherently well damped - basically everything you need for the ideal tweeter diaphragm in a loudspeaker. Compared to other metals used in tweeter diaphragms like aluminum and titanium, beryllium offers 4.5 times the stiffness and 3 times more damping, and does so at only half of the weight. Diamond vapor deposit diaphragms offer similar characteristics for stiffness and damping, but they do so with a weight penalty that limits performance in comparison to beryllium.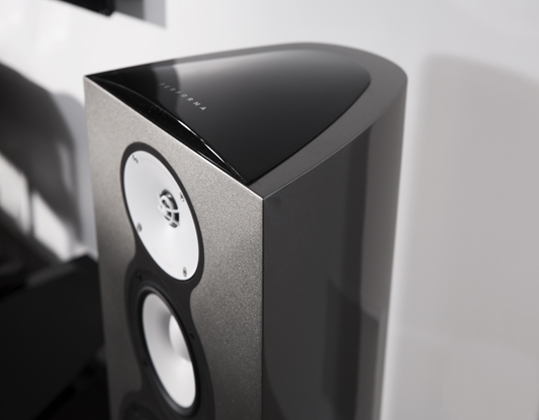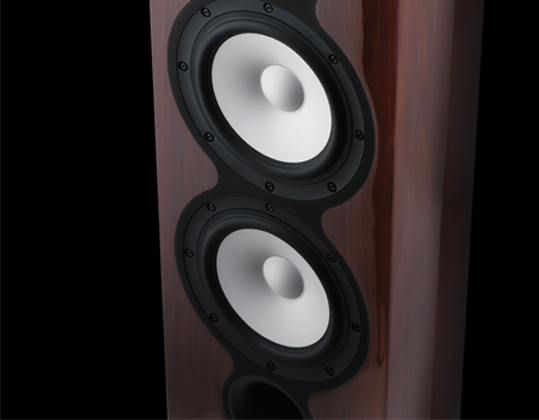 PerformaBe low frequency and midrange transducers feature newly developed Deep Ceramic Composite (DCC) cone technology. DCC creates a much stiffer and better damped cone than untreated aluminum, reducing cone resonance and promoting ideal pistonic motion. The result is unparalleled midrange purity and detail retrieval.
Revel PerformaBe's precision high order crossover networks feature carefully selected components to dramatically reduce distortion and dynamic compression for pristine sound over a wide dynamic range. These networks optimize the speakers' timbre accuracy, enhancing the listener's enjoyment anywhere in the room - even off axis!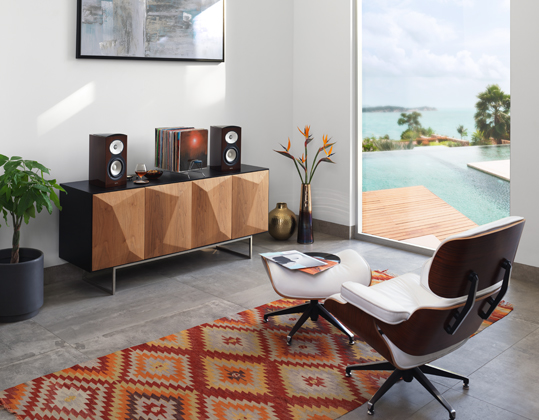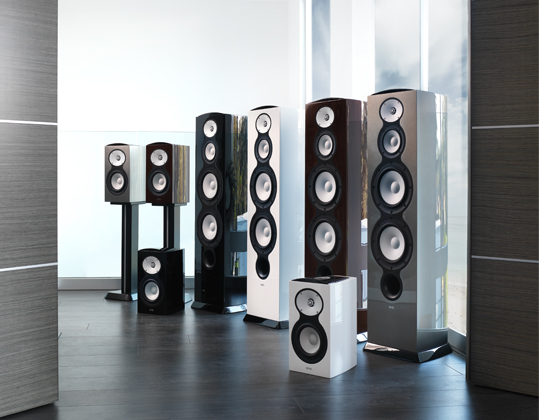 Premium details abound in the PerformaBe Series, from the ceramic-coated, cast-aluminum Acoustic Lens waveguide with laser-etched identification, to the magnetically attached grilles. Performa3's incredibly well-built cabinets have been updated as well. The curved top panels are painted in an elegant metallic black finish with raised electroform Performa badging. And each model is available in a choice of four high-gloss finishes: Black, White, Walnut, and Metallic Silver.