Concerta2
The Concerta2 series of loudspeakers combines elegant design and superb finish quality with the award-winning sound for which Revel is revered. Instead of sacrificing performance, appearance, or construction quality to simply make them more affordable, Revel's designers and engineers utilized the results of years of research to make Concerta2 loudspeakers truly in a class by themselves. Utilizing advanced waveguides, Acoustic Lens technology, Klippel®-optimized transducers, patented crossover topologies and port designs, this new range of loudspeakers combines best-in-class acoustic performance with an elegant and luxurious aesthetic that belies their price point. The result is a loudspeaker that truly lives up to the Revel standard of excellence.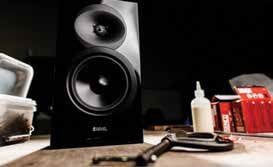 Woofer
Revel engineers utilize state-of-the-art computer modeling tools during transducer design to optimize everything that affects performance. Laser-based analysis of the resulting prototypes confirms ideal symmetry, which results in lowered distortion and cleaner sound quality. And Micro-Ceramic Composite (MCC) cones insure ideal piston-like performance, eliminating resonances that would otherwise color the sound.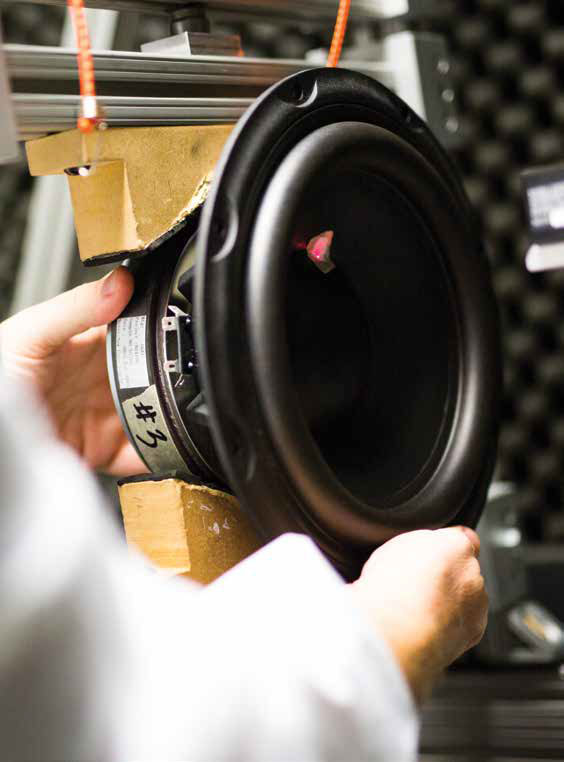 Attractive, Yet Functional Cabinets
A novel technique of cabinet construction was used to create Concerta2 enclosures that are not only beautiful, but also have rigid, curved side walls plus extensive bracing that result in a strong and inert enclosure. This ensures that the enclosures do not contribute coloration to the sound.
Latest Generation Port Design
Utilizing a patented Constant Pressure Gradient (CPG) technology in the port design, the Concerta2 ports are designed such that the inner wall of the port is contoured, allowing the change in pressure along the axis of the port from inlet to outlet duct be kept substantially constant. This design reduces the compression, or change in sound at different volumes that is present in other port designs, and optimizes both the output capability and distortion.
Low-Resonance Tweeters
Revel engineers created a tweeter with a mechanical resonance that is well below the operating band — which ensures linearity and consistency in the crossover region. Advanced design methodologies have allowed the tweeter/midrange crossover to be set an octave lower thereby improving the critical system directivity.
Tweeter Waveguide and Acoustic Lens
The Concerta2's sophisticated high frequency waveguides match the off-axis response, or directivity of the tweeter and the midrange throughout the crossover thereby making a clear difference between what is a "mechanical reproduction" and the seamless sound of real music.